WELCOME TO THE BROFORCE WIKI
The extremely awesome wiki about the hypermasculine game BROFORCE!
---
Broforce Wiki is a free collaboratively edited encyclopedia about the side-scrolling run and gun platform video game Broforce that offers the readers the opportunity not only to learn everything there is to know about this incredible game but also to edit on it to help improving its content. Feel free to read or edit everything in this wiki!
Learn About:
Enemies | Enemy Behavior | Environment | Bros | Levels | Developers | Tips and tricks
8,528 edits to 156 articles since August 13, 2013.
Dev's Twitter
FEARSOME POLL
Which one is the most formidable terrifying bro?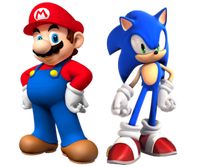 Platformer Games
Go to these sites for info or for help with your own wiki!
A Hat in Time • Azure Striker Gunvolt • Banjo-Kazooie • Bloodstained: Ritual of the Night • Broforce • Castlevania • Cave Story • Code: Hardcore • Conker • Contra • Crash Bandicoot • Croc • Cuphead • Donkey Kong • Drawn to Life • Epic Mickey • Ganbare Goemon • Geometry Dash • Jak and Daxter • Jazz Jackrabbit • Kirby • LittleBigPlanet • Mario • Mega Man • Metal Slug • Metroid • Oddworld • Ratchet & Clank • Rayman • Rocket Knight • Shantae (and WayForward games) • Shovel Knight • Sonic • Spyro the Dragon • Strider • Yooka-Laylee
Want your community included? See how!
See all of our Platformer gaming wikis!